Frank Jacob is an international filmmaker, public speaker, popular talk-show guest, visual artist, musician and influencer. Having teamed up with US motion picture production company, 'Screen Addiction', his recent works explore the frontiers of consciousness-raising subjects in diverse presentations and through award-winning films such as 'Solar (R)evolution', 'The Klaus Dona Chronicles', and 'Packing For Mars'. Frank co-directed and co-produced the series 'Timeless', a first-of-its-kind German format exploring the world of the paranormal for US Online Network GAIA.
In March 2022, Frank broke an article about a mysterious group called the 'Guardians of the Looking Glass', who claimed to be a breakaway faction of the controversial 'Project Looking Glass', having re-surfaced to help humanity avert upcoming disasters. This time-peering technology makes it possible to see into probable timelines, future outcomes and more, and is being used by rogue elements in government, as well as the Elite, to bring about a technocratic dictatorship. The story exploded onto internet, reaching millions. Frank followed up with 'A Tale of Two Timelines', a webinar that dives deep into the history and main protagonists of that story. Through his unique approach and diverse field of research, supported by an international network of exclusive scientists and fellow researches, Frank was able to piece together divergent aspects of reality, that connects science, consciousness, ETs, CERN, A.I., time-travel, inter-dimensional messages, the meaning of timelines, and an upcoming Cosmic Event with the power to propel mankind into a quantum evolutionary leap, long predicted by indigenous peoples around the world.
Other highlights have included a first-of-its-kind 'LOOP Live Cinema', where dual drummers and musical stage performances were orchestrated in tandem with dynamic visual sequences projected on the walls of the venue. He was then invited to create and perform a unique live VJ spectacle in collaboration with a 65-piece symphony orchestra in Salzburg, the birth town of Mozart, followed by a first ever VJ performance at Carnegie Hall.
During his years as a senior editor at the Red Bull Media House, Frank also began writing, directing and producing extreme sports films. He was director, producer, supervising editor and prime contributor of the hit Red Bull TV show, 'Ultimate Rush'.
As a presenter, Frank's multimedia presentations take his audiences deep down the rabbit hole into hidden history, transhumanism, artificial intelligence, secret technology, human evolution, timelines and parallel worlds.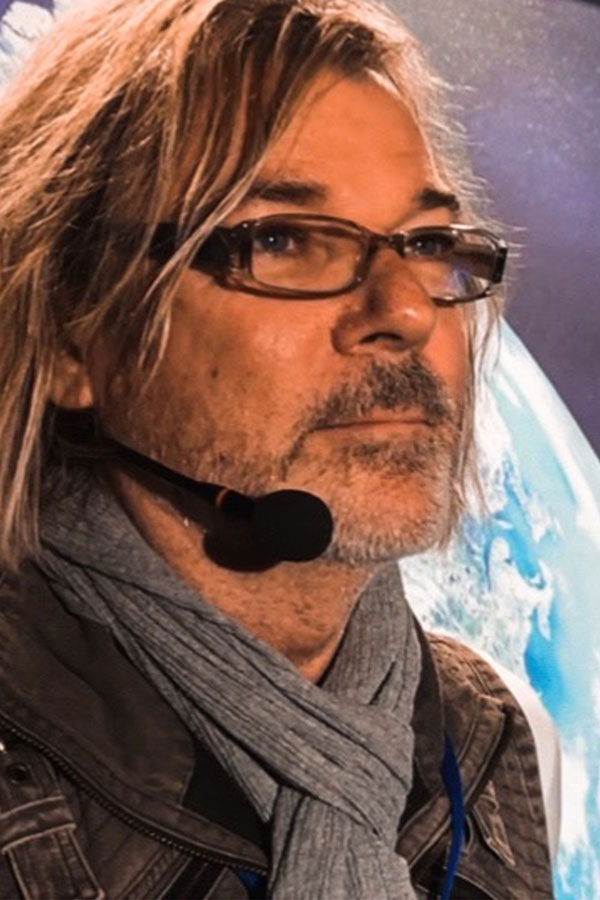 The Beginnings of Looking Glass Revelations by Frank Jacob 2022 (LINKS▼▼▼).
March 31, 2022 – Blog post on Jan van Helsing's page (German)
April 5, 2022 – 1st Inspired Interview (Watch full video with login at INSPIRED – it's free)
April 12, 2022 – 2nd Inspired Interview (YouTube first 19 minutes)
(Watch full video with login at INSPIRED – it's free)
???? Frank Jacob's new webinar "THE INNER LOOKING GLASS" now fully released in three parts. An encyclopedeia of enlightening knowledge! Highly recommended for all who want to dive deep into connecting dots of wisdom and knowledge for understanding the path of awakening and the importance of our Pineal Gland in connection with 5D consciousness. An amazing piece of art with music, sounds, animations, videos and easy to listen to. Gift yourself with this artwork which contains birth right knowledge of all human beings and which contains the keys for ascension. ~ Anja Schäfer
"We are light activists."
~ Frank Jacob ~
The Inner Looking Glass
– a 3-Part VOD Webinar –
Is the Pineal Gland a gateway to higher dimensions and modalities of consciousness? Since the 1950's this mysterious organ has been at the center of top secret, classified studies in human consciousness. In this 3-part, deep dive into your 'Inner Looking Glass', you'll learn cutting edge intel about why this mysterious gland is the key to your awakening. 
A Tale of Two Timelines
– a 3-Part VOD Webinar –
Explore the history of Project Looking Glass: the technology, its origins, related technologies, its main protagonists, the extraterrestrial element, the breakaway civilization, potential earth shattering coming events, and their incredible implications for all humanity in this 3-part, deep dive webinar brought to you by Frank Jacob, writer/director of the award-winning film PACKING FOR MARS.
Singularity
▼
Artful and inspiring short film by Frank Jacob to help visualize the positive timeline
Frank Jacob Video Snippets English ▼
Frank Jacob Video Snippets German ▼
Recordings from the presentation on August 20, 2022 at the congress "Awakening into the new consciousness".
English YouTube Playlist ▼
If you click on this icon ≡ you will see an overview of all movies in the playlist.
German YouTube Playlist ▼
If you click on this icon ≡ you will see an overview of all movies in the playlist.
Films and Webinars from Frank Jacob
"Let's make an amazing new earth happen."
~ Frank Jacob ~