NOTE: This is the downloadable PDF version.
If you would like to read the physical book, please order it from Amazon or through any other bookstore worldwide. The ISBN for the print book is 978-3-910804-02-9. The price is 22 Euros. Ask your local store to order it for you.
Delivery time: Immediate download
VENUS AND I
by Anja Schaefer
My Journey of Coming to Remembrance of my Soul Mission
— 25 years with Omnec Onec —
A Story about Initiations, the Transformation of the Earth, and Love
Excerpt from the foreword by Dr. Raymond Keller, Venus-Historian and Author of the Venus Rising book series
"If you count yourself among the millions seeking a greater spiritual enlightenment and understanding, then Anja's Venus and I is definitely written specifically for you. Inasmuch as the Moon is the most splendid reflector of the Light of the Sun to the Earth, so also is Anja's Venus and I a reflector of the cosmic consciousness one attains from the illumined masters of our sister planet who have come before us."
In the Light of Venus!
— Dr. Raymond Keller "Cosmic Ray"
Reader's comments
"This book, which contains a lot of knowledge, experience and wisdom, can be read on very different levels: with the mind, with the feeling and with the heart. Each chapter is a little book unto itself, with its own theme – guided by a common thread: the author's personal life story." Kim
"This book describes the author's spiritual awakening process. Her refreshing and witty way of writing made me feel like I was along on her journey." Axel
Contents: Venus Ambassadors, Omnec Onec, Dr. Raymond Keller, Phaistos Disc, Atlantis, Cyclic Time – Linear Time, Venus-Germany-Connection, Transformation and Future of the Earth, Ascension, Awakening, Natural Timeline (5D) and Artificial Timeline (2D), Spiritual Practices, Levels of Consciousness, Journey of Soul, Twin Flames, Unconditional Love, Jo Conrad Interview with Omnec Onec.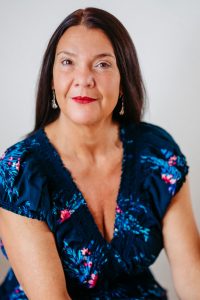 "I am certain today that I have incarnated as one of the Souls to break down encrusted structures and to help both myself and people to allow true, divine love to rise within and be embodied. We are here to help Mother Earth, by returning home to divine love, to raise herself to a higher vibrational frequency and end the age of darkness and ignorance."
— Anja Schäfer
ISBN: 978-3-910804-02-9 (Print)
ISBN: 978-3-910804-03-6 (Ebook)
296 pages with photos and illustrations. 21 chapters and appendix. Size: 139,7 x 215,9 cm, 5,5 x 8,5 inches
Order your preferred book type
Epub available in all online book stores
PDF available on this page